ARS Voting Made Simple with State-of-the-Art Products from Padgett Communications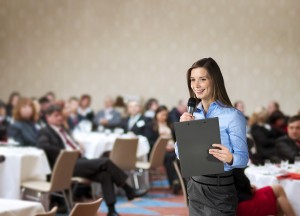 Padgett Communications is the ARS voting company that you can turn to time and again for the finest voting devices around, proprietary software designed with elections in mind, and personalized service that stands head and shoulders above what competitors offer. We have been in the ARS voting business for more than 20 years now, and we've gained invaluable knowledge about how to best oversee elections for organizations of all sizes and types in the years since our founding. Today, we're proud to offer our very own proprietary election software and state-of-the-art wireless keypads for rent to organizations like yours.
With ARS voting, you can leave paper balloting and hand-counting ayes and nays behind. Now, you'll be able to pose a question or present a slate of candidates to your group members and allow them to simply submit an electronic answer or response. What's more, our innovative software can be used in a variety of applications, including electing single individuals to a single position and multiple individuals to a single position (such as a committee), with slates containing as many as 99 candidates.
For further information in regard to the ARS voting systems that we can supply for you to help improve and enhance your organization's next election, please contact Padgett Communications today. We'll be pleased to assist you, and we can even prepare a full, completely itemized quote for you, so you can know how much everything you plan to rent from us will cost ahead of time.