Looking to Rent an ARS Voting System for an Upcoming Election within Your Organization? Choose to Rent from Padgett Communications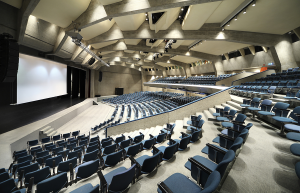 Padgett Communications is the trusted name for ARS voting system rental equipment. You can rely on the experienced Padgett team to drive home a solution that will not only meet your needs, but also leave you speechless with how simple and smooth overseeing an election can be. We understand fully that running an election of any size can be a stressful job, but we're dedicated to taking that stress off you, and we do so by turning what is often a tedious task into something more engaging through ARS voting system technology.
By working with Padgett Communications for your organization's upcoming election, you'll benefit from:
Modern voting systems – We make it a point to always stay on the forefront of the latest technology available, and we are proud to offer intuitive wireless keypads that are almost effortless to operate.
State-of-the-art software – The Padgett team has spent the better part of 20 years crafting and editing our proprietary software to better serve our clients and provide an unrivaled election management experience.
People devoted to the success of your election – We'll provide you with a project manager from our team to guide you through the election process and ensure that it goes off without a hitch.
A superior election experience – Since 1995, we have worked diligently to attain a 100 percent success rate, and we strive to keep that sterling reputation at all costs.
If you're interested in renting an ARS voting system from Padgett Communications, and would like to learn more about the software and equipment that our team can rent to you for your organization's next election, please contact us today. The dedicated Padgett team will always be here to assist you with anything you need. Plus, we'll provide you with a fully itemized price quote for your rental, letting you know, to the penny, how much your ARS voting system will cost.