Audience Assessment Tools From Padgett Communications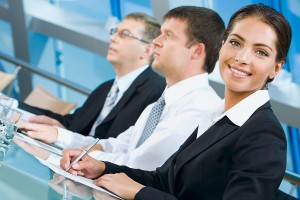 Audience assessment tools from Padgett Communications are a great way to tap into the intellectual potential of any meeting or event. Using state-of-the-art hand-held keypads and cutting-edge software, Padgett can turn any professional gathering into an energetic and informative session. But the most important asset offered by Padgett Communications is our people.
Nowhere else will you find the kind of personalized customer service Padgett has provided since getting into the ARS business in 1995. Your project manager is a Padgett Communications employee who will be with you from start to finish, helping you develop an audience response plan covering questions, display options, data archiving and storage, and post-event evaluation. With Padgett Communications by your side, you won't need to worry about the potential glitches that can plague any live event – software failure, hardware failure, network failure, etc.
In addition to our unparalleled customer service, the audience response tools at our disposal include:
A robust, frequency-hopping spread spectrum (FHSS) to eliminate signal interference
Individually assigned ID addresses for fast and accurate compilation of data
Certification for use in the U.S., Canada, Europe, and many other international regions
Separately programmable hot keys for "call on me" interactivity and more
Reliable, customizable software and state-of-the-art ARS transmitters
Versatile array of graphic display options
Much More
Call or click today to launch your next meeting into a new realm of productivity and audience enthusiasm. Find out why Padgett Communications has achieved 100 percent client satisfaction in more than 10,000 meetings and counting.