Looking for Innovative Audience Assessment Tools for an Upcoming Event? Turn to Padgett Communications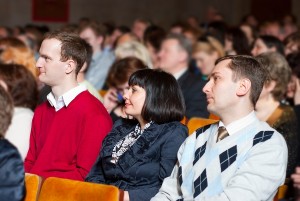 Choosing to incorporate audience assessment tools into a meeting or event can be highly beneficial in maintaining the full attention of all attendees throughout the process. Also, with these tools in place, the data you collect can be simplified down to a format that will be easy for you to look through, analyze, store, and make important decisions from. And if you aren't willing to settle for anything less than the best audience response systems (ARS) around, choose to rent from Padgett Communications.
When you rent ARS equipment and software from Padgett Communications, you'll have a bevy of audience assessment tools at your fingertips. Just a few of the valuable applications of these assessment tools include:
Facilitating quizzes and tests in a classroom-like environment
Managing elections
Receiving feedback on new products, policies, and procedures
Conducting all sorts of research under parameters you choose
Running employee training sessions
Playing fun and interactive games
Incorporating unique team-building exercises
And more
What's more we proudly maintain a 100 percent success rate, and, if you've ever worked with us before, it's easy to see why we are so successful. For each job we take on, we send along a dedicated project manager to set up all equipment and put all the pieces in place to achieve a successful and fun event.
If you'd like to find out more about the innovative audience assessment tools that can be utilized with ARS equipment rentals from Padgett Communications, please contact us today. When you do, we'll go over everything in detail with you and even provide a complete itemized quote for the equipment and services you choose to rent from us.