Encourage Audience Brainstorming with Padgett Communications ARS Games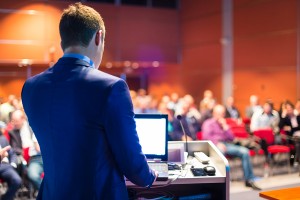 When it comes to audience brainstorming, one of the most important elements is the collective creativity of the group. It is incumbent upon the event planner to create an atmosphere that will encourage open communication and quick thought. How can one achieve that? By using audience response games from Padgett Communications.
From the moment you make your first phone call to Padgett, you'll discover a level of customer service unlike any other in the audience response system industry. Your specially assigned project manager is with you every step of the way, from initial consult to on-site implementation to post-event analysis. Our commitment to customer service, coupled with the latest in hand-held keypad technology and software, will ensure energetic and focused audience brainstorming by allowing you to conduct:
"Ice breaking" activities
Team building
Training exercises
New product testing
Information retention assessment
Data comparisons based on answers
Much more
Call or click today for a free, itemized quote for your event. Your personal project manager will help you determine the best way to utilize the Padgett Communications hand-held devices and ARS software to get the most out of your event. Enhance your audience brainstorming efforts with interactive games from Padgett, and watch the great ideas pile up.