Audience Keypad System Rentals Available from Industry Leader Padgett Communications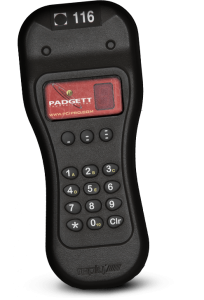 If you need to rent an audience keypad system for an upcoming conference or event, then there is no better place to turn than Padgett Communications. We are a world-recognized leader in the audience response system (ARS) industry, and we offer state-of-the-art handheld keypad devices that are guaranteed to provide you with 100 percent accurate data from the members in your audience. When polling an audience, the last thing you want is to use equipment that is unreliable or difficult for your guests to operate. After all, what good is there in asking questions if you aren't certain you are going to receive the feedback you seek? With an audience keypad system rental from Padgett Communications, you can rest assured that your presentation won't be disrupted due to faulty ARS equipment.
Another tremendous benefit to partnering with Padgett Communications for ARS service is the customer support that we provide. We assign a project manager to every job we undertake, and this individual is a full-time Padgett employee who has intricate knowledge of the handheld response clickers and ARS software that we utilize, not some contractor-for-hire who has limited or no knowledge of the equipment. Your dedicated project manager will work with you for the duration of your event, facilitating all aspects of segments where you seek audience feedback, allowing you to focus solely on your presentation.
Contact Padgett Communications today to learn more about how we set ourselves apart from other ARS providers, and ask for a free, itemized quote on an audience keypad system rental for your upcoming event.