Audience Participation Ideas From Padgett Communications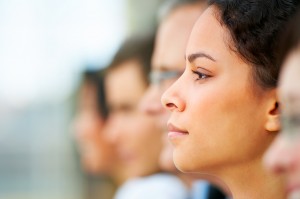 There's a good chance you already have some idea about the benefits of using an audience response system (ARS) for your next event. But knowing it and implementing it are two entirely different things. Who can help you uncover the best audience participation ideas, the ways to get the absolute most out of the collective intellectual power of your event attendees? The answer is Padgett Communications.
What sets us apart is personalization – you won't find a more attentive, engaged ARS company on the planet. Your Padgett Communications project manager will work closely with you to determine the most efficient, effective way to incorporate our hand-held keypads and top-of-the-line ARS software into your next meeting. The best audience participation ideas are those geared toward your specific industry, coordinated with the specific goals of your particular event. The possibilities are boundless:
Take surveys and instantly display results
Conduct better-organized focus groups
Coordinate breakout sessions
Build a consensus among peers or subordinates
Conduct training sessions and educational seminars
Formulate strategy with the sales team
Encourage constructive feedback from employees
Much More
Maybe you'd like to break the ice at a meeting with an interactive game show. Or gather and archive valuable demographic information. Or simply take the pulse of a gathering, using the feedback to change direction on the fly if necessary. Take the first step toward a more productive, informative, memorable event by calling or clicking for a free, itemized quote from Padgett Communications.