Padgett Communications Supplies Audience Polling Devices to Organizations of All Sizes All Across the Globe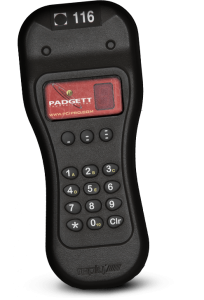 At Padgett Communications, we provide reliable audience polling devices to organizations throughout the United States and in countries around the world. We know that trying to manage an election with a sizeable group can be less than desirable at best and over-the-edge stressful at worst. But, with our unique approach to overseeing elections electronic polling software and wireless keypads, you can let your stresses fall by the wayside.
What really separates renting audience polling devices from Padgett Communications instead of any other company is our:
Polling devices – We always strive to keep on the forefront of technology and ensure that the keypads and clickers we distribute to our organization's members are fully operational and easy to operate
Software – Our proprietary software is the culmination of more than 20 years of being in service, and it has been tailored specifically to serve the dynamic nature of voting in both simple and complex elections
People – We know you deserve the best, so we will only hire the most innovative and skilled individuals to oversee our election software rentals and ensure that events go off without a hitch
Experience – Because we have more than 20 years of service to our credit, we know what it really takes to provide an unparalleled election experience and to ensure that you're 100 percent satisfied with what our team provides for you
If you're interested in learning more about the different audience polling devices that Padgett Communications can provide for you to help streamline the events of an election for your organization, please contact us today. When you do, we'll tell you more about all that we can provide for you and even prepare an itemized quote for your rental.