Padgett's Audience Polling Devices & Services Come with No Hidden Costs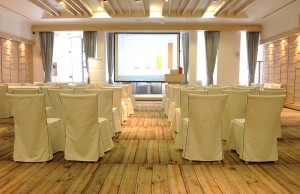 Padgett Communications' audience polling devices are the bedrock of our ARS services. You'll find no more efficient, easy-to-use method of compiling data and encouraging attendee participation than the handheld devices we provide. Yet, as impressive as our ARS clickers are, what truly sets Padgett apart from the competition is the detailed and courteous customer service we offer every single one of our clients. And that commitment to exemplary customer service begins with the quote.
A quote from Padgett Communications for your next event not only lists the price for your audience polling devicesand other related services and products; it is a hard-and-fast quote – not an estimate. The bottom line price you see at the very beginning is what you will be expected to pay. This is an important factor, because it's not a claim many ARS companies care to make: When you hire Padgett for your next event or convention, there are absolutely no hidden costs.
In fact, before you are even given the quote, your project manager will work with you to determine how best to implement our ARS for your next event. The details to be worked out include:
What type and how many audience polling devices you require
How you wish to engage your audience members (game show format, Q&A, etc.)
How you wish to display the data and responses on-screen
Whether you will want to include your brand's logo on the hand-held devices
And much more
Nothing will be left to chance, and everything will be completely itemized in your quote. No hidden costs means absolutely no surprises for you when it comes time to present the invoice to your financial manager. And as we all know, cost certainty is paramount when it comes to event planning.
Click or call today to learn more, or to get started on the workup for your all-inclusive quote.