Audience Polling Tools You Can Rely on Every Time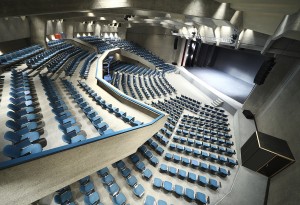 The audience response tools offered for rent by Padgett Communications help event professionals get the absolute most out of every meeting. One way that happens is we do not rely on Wi-Fi signals or potentially spotty cellular signal coverage. Rather, our handheld audience feedback devices function on a dedicated, secure radio-frequency signal that won't fail or lose strength.
Another quality that sets us apart from other companies is an unmatched level of client care. When you use audience response tools from Padgett, you'll be assigned an event-specific project manager who will work with you to develop your presentation plan. He or she also will travel to your event site to handle setup, rehearsal, on-the-fly adjustments (if any), and setting up secure data archiving.
Padgett offers competitive pricing on audience response system (ARS) rentals or purchases, but before you decide to buy the equipment, we suggest you ask yourself the following questions:
How often do I use ARS services?
For how many people?
Do I have the resources and time to dedicate to ARS training?
Can I warehouse and maintain the necessary ARS equipment?
When you rent our audience response tools, you also get an experienced ARS partner to work hand-in-hand with you as you prepare for your meeting or event. Unlike some ARS companies, Padgett Communications doesn't use freelance help. With a Padgett employee by your side, you are able to focus on the many other details that demand your attention. That kind of customer service doesn't come in a box. Call or click today for an itemized, complimentary quote for your next event.