Audience Response Experts Providing Services at Events & Conferences Held in Cities throughout the World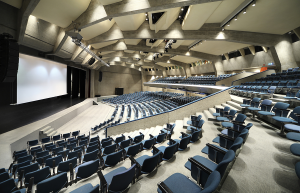 When it comes to facilitating audience response segments at an event, at Padgett Communications, we believe the service provider should be fully invested. That's why we go to great lengths to provide tremendous customer support for the duration of a meeting or conference where we are conducting audience polling. Some companies that rent audience response system (ARS) equipment will simply hand over the keypads and a set of instructions, leaving it up to you to figure out how to implement the system. Others may simply hire a third-party contractor to oversee the event, even though this individual may not have any knowledge of the specific type of technology being used. As a full-service ARS company, Padgett Communications takes a much more comprehensive approach.
We will assign a full-time employee from our company to serve as your project manager. This person, who will work on-site, has vast knowledge of the audience response systems technology we utilize, and is dedicated to providing personalized service to you for the duration of your event. Some of the tasks the project manager will handle include:
Equipment setup
Software installation
Display and data measurement systems setup
Pre-meeting rehearsal to ensure proper functionality with equipment
Changing the program on the fly, if needed
Contact Padgett Communications today to learn more about why we are among the most trust audience response service providers in the world, and we'll gladly provide you with a free, itemized quote for your upcoming event.