Want to Rent Audience Response Clickers for an Upcoming Event? Padgett Communications Can Tailor a Solution Around Your Needs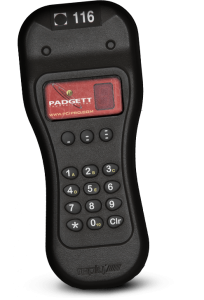 Audience response system (ARS) clickers can help to streamline a conference, meeting, or other type of event, while also helping to transform something that would otherwise be dull into a fun-filled occasion for all in attendance. At Padgett Communications, we know this all too well, and that is exactly the reason why we rent the finest ARS equipment to companies and organizations of all types all throughout the world.
When you choose Padgett Communications for your ARS rental, you can select from four unique types of handheld clickers. Our options include:
Padgett Mini – Small in size and basic in nature, these clickers are perfect for when you plan to ask only multiple-choice questions.
Padgett Plus – A step up from the Padgett Mini, this option includes multi-digit functionality for answering more in-depth questions and has login capabilities for personal data analysis.
Padgett Worldwide – These clickers are similar to the Padgett Plus, but they also feature a more ergonomic design and a full-color display for better readability and faster response times.
Padgett Ativa – Truly the finest clickers in our offering, these handheld devices come with a full-color display, touch screen, and keyboard.
To find out more about the different types of audience response clickers, as well as the complete suite of audience response system equipment available from Padgett Communications, please contact us today. Our team will be here to assist you in finding the right ARS rental for your needs and can even provide you with a fully itemized quote that will detail everything you plan to rent for your upcoming meeting or event.