Get Creative in Your Meeting With an Audience Response Game Show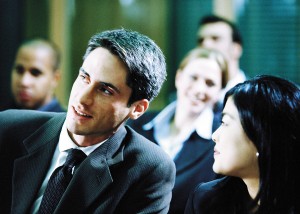 One of the many benefits of bringing Padgett Communications into the fold as your audience response system (ARS) provider is our depth of experience encouraging attendees to engage and provide meaningful feedback. One particularly effective way to do that is to implement the audience response game show format.
The audience response game show format, while promoting team building, can also allow you, as the event planner, to gain a greater understanding of the makeup, thinking, and level of interest of your audience. At the same time, you can prompt interaction by asking questions that require an instant response and carry a potential reward. That reward can be as simple as the satisfaction of demonstrating knowledge, or as high-stakes as an extra vacation day.
The audience polling questions can be in multiple choice, true/false or yes/no format, and can also have a related point value to keep score. Attendees can work as teams or as individuals. The results of the questions can be shown, along with the answer, as a graphic display. Individual or team standings can be displayed after each question or after rounds of questions. Audience analysis shows which individual or groups have the best knowledge retention, and also reveals certain areas that might require more attention or additional training.
The audience response game show choices we offer include:
Jeopardy!
Who wants to be a Billionaire?
Trivia contests
And more
To learn more about how Padgett Communications can help you liven up your next meeting or event with an audience response game show, click or call today.