Audience Response Remote Reliability With Padgett Communications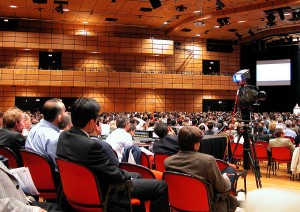 An audience response remote should be simple to use and reliable. The Reply™ hand held devices offered by Padgett Communications exceed both criteria, ensuring problem-free outcomes measurement for your next meeting or event.
Padgett Communications provides three types of hand held keypads – the Worldwide, Plus, and Mini – giving you three powerful options for audience feedback and interaction. Ask your audience to respond to multiple choice questions. Conduct a real-time survey or instant market research. Illustrate a complicated issue with an easy-to-read instant display using pie charts, bar charts, or pencil charts. Encourage audience interaction with a lively and entertaining game show. The choices are virtually limitless, and the Padgett Communications staff will be there every step of the way to ensure 100 percent success.
Each and every audience response remote provided by Padgett Communications is:
Field-tested
Encased in rugged thermoplastic
Battery-operated
Programmed with proprietary radio protocol, ensuring a secure transmission
Programmed to use frequency-hopping spread spectrum (FHSS) technology to eliminate signal interruption
Customizable with corporate logos
No matter the size or scope of your event, the audience response systems experts at Padgett Communications will work closely with you to determine which of our audience response clickers is right for you. Call or click today for a free, completely itemized quote for your next event.