Audience Response Remotes from Padgett Communications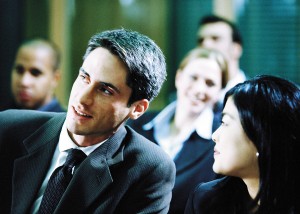 Audience response remotes from Padgett Communications are available in a variety of sizes, all of which combine ease of use with versatile programmability. All of our audience feedback clickers are customizable with corporate logos and work with Reply™ software applications or PowerPoint™ add-ins.
If you've spent any time at all watching day-time talk television, there's a good chance you spotted our "Padgett Gadgets" at work as the host – think Oprah, Dr. Phil, Rachel Ray, and others – asked for feedback from the studio audience. Our Padgett audience response remotes are as useful in the board room and auditorium as they are in the TV studio.
Neither size of the meeting nor the venue are obstacles. A Padgett Communications project manager will work closely with you to determine which of our audience response remotes best fits your requirements. Whether you choose the Padgett Worldwide, the Padgett Plus, the Padgett Mini, or the Padgett Ativa, you'll get:
An easy-to-use interface
Customizable for branded logos, etc.
Maximum indoor range with spread spectrum technology
Highest level of signal security available with proprietary response verification
Robust frequency-hopping spread spectrum
Competitive events measurable by "speed-scored" entry
Sleek, eye-catching design
Much more
Call or click today for a complimentary, completely itemized quote, customized to meet your precise interactive voting conference requirements.