Our Audience Response System Is Superior to Any App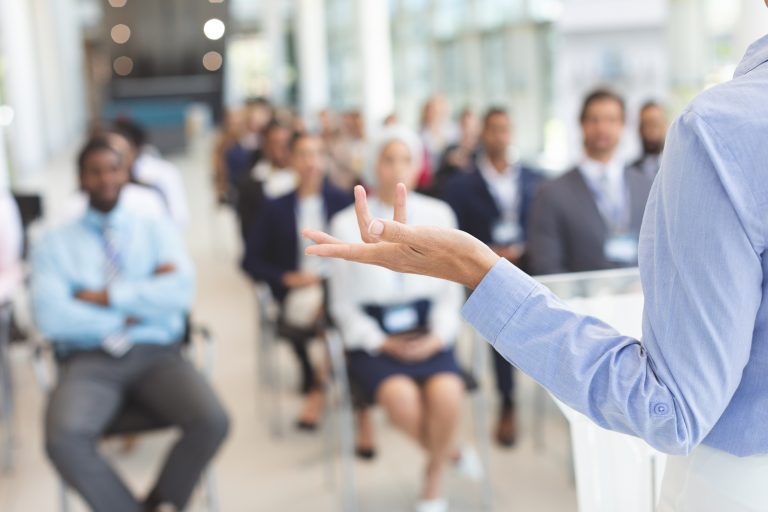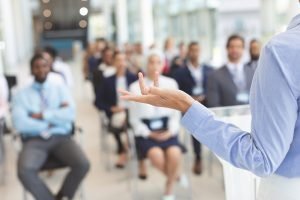 If you've ever used a smartphone app as part of an audience response system (ARS), you know how unreliable it can be. In addition to their connectivity issues, ARS apps sometimes require you to download multiple programs. Not only that, but there's no way to ensure that all audience members' phones are fully charged or working properly. When those risks become reality, your entire event may lose some value. After all, you depend on ARS to encourage participation from your event's attendees and gain meaningful feedback. At Padgett Communications, you'll never have to worry about event failure when you partner with us for ARS. As an ARS company trusted by event planners worldwide since 1995, we have a 100% success rate.
Advanced ARS Technology
A major reason for our success is our commitment to staying ahead of the technology curve. Our versatile handheld keypad devices, also known as ARS clickers, work reliably and accurately without WiFi. That's because they operate on secure radio frequencies, which makes them infinitely more reliable than smartphone apps. Furthermore, they have been rigorously field-tested to be suitable for a variety of applications, including:
Sales conferences
Market research
Classroom learning
Election events
Local government meetings
Boardroom strategy sessions
Training events
Television shows
Personalized Service
As technologically advanced as we are, what differentiates us from our competitors is our customer service. Essentially, that means we never hire freelance workers, and a dedicated, full-time Padgett expert will always be on hand to support you. We will travel to your event site and help you with everything from setting up the equipment and installing software to setting up your data measurement system and conducting event rehearsals. In effect, we will prepare you for any contingency. To learn more about why ARS with Padgett Communications outperforms any audience response system app, contact us today.