Audience Response System Clickers From Padgett Communications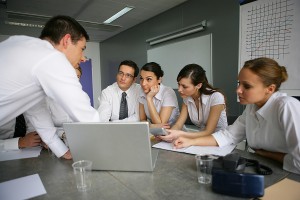 Audience response system (ARS) clickers from Padgett Communications put the convenience and reliability of cutting-edge technology at your fingertips. Whether you need a handful of real-time feedback devices for a boardroom strategy session, or thousands of keypads for a stadium-sized crowd, a Padgett Communications event manager will work with you to determine which of our clickers is right for your event.
All of Padgett Communications' ARS clickers – the Reply® Worldwide, the Reply® Plus, and the Reply® Mini – have an eye-catching design and are certified for use in the United States, Canada, Europe, and most other international regions. They are supple and sleek, yet durable; the most advanced wireless radiofrequency (RF) transmitters in the ARS industry are enclosed and protected in a tough, thermoplastic case. In addition, ARS keypads from Padgett Communications are:
User friendly
Field-tested and 100 percent reliable
Customizable with corporate logos
Programmable for versatile response options
Compatible with Reply software apps and PowerPoint™ add-ins
Available for groups of any size, from the exclusive boardroom meeting to the auditorium crowd of thousands
Click or call today to learn more about the convenience, reliability, and versatility of audience response system clickers from Padgett Communications. We'll gladly provide a free, itemized quote for your event.