The Right Audience Response System for Large Crowds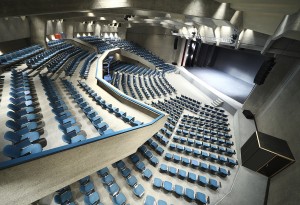 If you are planning a conference, meeting, or convention and are expecting more than 500 attendees, leave the audience response system (ARS) planning and implementation to the professionals from Padgett Communications. Padgett Communications has administered the ARS for more than 10,000 meetings and events worldwide, working hand-in-hand with Fortune 100 companies, popular syndicated television shows, and many well-known professional organizations to make sure that the audience feedback process came off without even the slightest glitch. In fact, since getting into the ARS field in 1995, we have implemented and executed interactive meeting systems with a 100 percent success rate, thanks to our attention to detail and unparalleled ARS expertise.
Padgett Communications can provide a user-friendly, 100 percent reliable audience response system that allows audiences of even up to 25,000 attendees to stay engaged in presentation from start to finish.
For particularly large audiences, Padgett's ARS services can help you:
Quickly build consensus
Streamline data compilation and archiving
Present poll results instantly
Illustrate complex concepts simply
Conduct fast, accurate, anonymous voting
Make instant demographic comparisons
Gather other marketing information
To learn more about how professional, on-site implementation and execution of our audience response system can enhance your next large conference or convention, click or call Padgett Communications today. We'll be happy to answer all of your ARS questions, and will provide a completely itemized quote for your event.