Audience Response Systems for Rent from Padgett Communications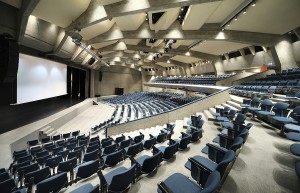 Padgett Communications is the name to trust for audience response systems (ARS) rentals of all types. We've been in the ARS business since 1995 and have been instrumental in popularizing the use of ARS technology around the world. As an ARS industry pioneer, we know what it takes to provide ARS equipment to run a successful event, and our team will gladly work alongside you to provide everything you need to have your event go off without a hitch.
You can be totally sure that you're making a wise decision by turning to Padgett Communications for audience response systems rentals for a variety of different reasons. Most notably, you can take comfort in knowing that you're working with consummate professionals because we:
Will help you sort through our different ARS systems, software, and handheld keypad devices to provide you with the perfect options for your specific needs at the right price
Will send one of our personal project managers along with the ARS equipment you rent from us to set everything up in your venue and familiarize you with how everything works prior to your event getting underway
Are always here to answer any questions you have for us and provide more information on our ARS rentals
Have a perfect 100 percent success rate, and seek to provide a level of personalized service that helps keep that success rate right where it is
If you're interested in renting one of the state-of-the-art audience response systems from Padgett Communications to help streamline an upcoming event or meeting, please contact us today. Our friendly team of associates will be here to assist you in finding the right ARS rental systems for your needs and will even provide you with a completely itemized quote detailing out everything you plan to rent from us.