Why Do-It-Yourself Audience Response Systems are Risky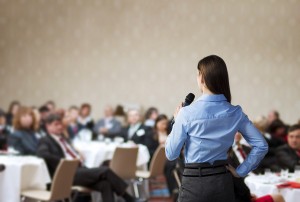 Rather than risk faulty performance often associated with do-it-yourself (DIY) audience response systems, turn to Padgett Communications. We are a worldwide leader in the ARS industry, and exemplary client care has been our top priority since we entered the industry in 1995. During our two decades in the business, we have achieved a 100 percent success rate with thousands of events of all sizes at venues around the world.
DIY audience response systems might sound convenient, but the potential drawbacks of the "meeting in a box" approach are so numerous that they easily dispel the illusion of simplicity. There is more to it than simply ordering the equipment, software, and an instruction booklet and hoping for the best. If something goes wrong, your organization's reputation could take a damaging hit. What you need is reliability and professionalism, and that's exactly what you'll find with Padgett.
Our audience response systems services include:
A full-time project manager, trained and employed by Padgett Communications, who personally attends your event to set up and coordinate the ARS
Reliable, state-of-the-art, easy-to-use handheld keypads
On-site responsibility for setup, coordination, and troubleshooting
Pre-event planning to determine which of Padgett Communications' many meeting applications can best serve your needs
Instant archiving and secure storage of data for easy access in the future
The peace of mind that comes with knowing your ARS needs are being met by competent professionals with a proven track record
Cost certainty with a completely itemized quote
Click or call today to learn more about how ARS service from Padgett Communications trumps DIY audience response systems every time.