On-Site Setup and Oversight of Audience Response Systems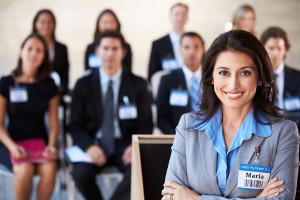 One of the many benefits of the audience response systems (ARS) from Padgett Communications is on-site setup of equipment and software. No matter where your event or meeting takes place, a Padgett employee will be assigned to be there in person. Why do we believe in the personal touch? Simply, we understand that if your ARS implementation creates a favorable impression on your event attendees, you look good. And the best way to make that happen is for one of our experienced employees to actually be there to make sure everything runs smoothly.
Your personal on-site manager from Padgett will take care of everything involved with event preparation and execution. You won't need to worry about anything having to do with your audience response systems, because your manager will:
Set up the equipment
Install the software
Conduct the rehearsal
Prepare for any contingency
Change the program on the fly, if needed
Provide unparalleled customer service from start to finish
The preparation actually begins well before the event itself. Your Padgett project manager will take the time to get to know your organization and the goals of your meeting or conference. Then, he or she will develop a customized plan using the many options available from the Padgett Communications audience response systems. Along with the plan, you will receive a completely itemized quote − there will never be any surprises on your final invoice.
To learn more about Padgett Communications, or to request an evaluation of your ARS requirements for your next meeting or event, click or call today.