Padgett Communications Provides Audience Response Voting System Rentals to Organizations Across the Globe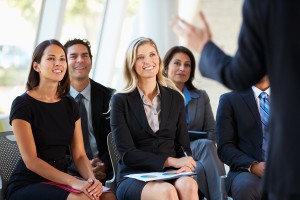 At Padgett Communications, we are proud to supply audience response voting system rentals to organizations of all kinds throughout the United States and in all corners of the world. Since 1995, we have been dedicated to finding solutions to the problems that running an election can pose for any organization. Today, we're proud to have the election process down to a science, and we'll be glad to share our wealth of knowledge and experience with you to provide a truly remarkable voting experience.
When you turn to Padgett Communications for an ARS voting system rental, you'll be in good hands. We go to great lengths to ensure the satisfaction of those whom we serve. With Padgett on your side, you'll experience the finest in:
Software – Over the last 20 years, we have developed and redeveloped our proprietary software to stay on the forefront of making elections as simple to run as possible.
Polling equipment – We're proud to offer a range of different handheld voting systems that are entirely wireless and easy to use for your audience.
Customer service – One of our own project managers will provide assistance in setting everything up for you and explain how it all works before the election begins.
All-around experience – With thousands of elections managed in the past and a 100 percent success rate to our credit, you can be certain that we'll provide an unparalleled level of service for you.
To find out more about the audience response voting system rentals that we offer and can provide for you, please contact Padgett Communications today. We'll be pleased to tell you more about the state-of-the-art systems that we can rent to you. And, we'll even prepare a fully itemized quote for you containing everything that you plan to rent from Padgett.