Versatile Audience Survey Tools from Padgett Communications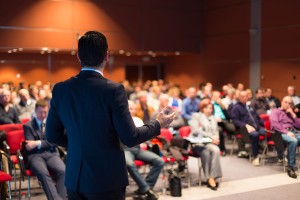 The best audience survey tools will help to keep your audience engaged in your presentation, allowing you to gather accurate and valuable data. At Padgett Communications, our audience response devices are designed to do exactly that. We offer an array of handheld response systems, allowing you to select the option that best suits your specific requirements. If, for instance, you'd like the members of your audience to be able to respond to simple yes/no and multiple choice questions, our Padgett Mini is the best choice. Or, if you need a device that is capable of more complex tasks, such as voting more than one person into a multi-seated position at your organization, our Padgett Plus may be for you.
The versatility of our audience survey tools makes them ideal for a wide variety of applications, including:
Training sessions
Focus groups
Tradeshow exhibits
Elections
Product launches
Team building
And more
No matter what survey device you choose for your event, you'll benefit from Padgett Communications' full-service approach. We'll send a dedicated project manager to your location, and he or she will take responsibility for setting up all equipment, familiarizing you with our system, and troubleshooting any issues, should they arise, during your presentation. This commitment to ensuring each of our customers' events go off without a hitch has enabled us to maintain a 100 percent success rate since 1995.
If you'd like to learn more about the audience survey tools and support services that we provide to organizations of all sizes around the globe, contact Padgett Communications today. We'll discuss your needs and provide you with a complete price quote.