Dynamic Graphic Options Available with Audience Response System from Padgett Communications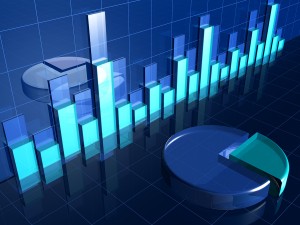 The audience voting systems from Padgett Communications yield an astonishing amount of data, even in relatively small meetings or gatherings. All of this information becomes useful only if it can be placed into context and analyzed as quickly as possible. Speed is of the essence, of course, because time spent collating post-event questionnaires is money lost. Padgett's ARS allows instant archiving of the data for easy access later, but what about on-the-spot analysis? That's where our many dynamic graphic options come into play.
No matter if you use audience voting systems for market research, to track changes over time, team building, consensus building, for gathering demographic data, or for some other purpose, you will want the information you glean to be presented clearly and logically. If the graphics are brilliant, innovative and eye-catching, then your audience members are more likely to remain engaged. Dry, flat, boring graphics are one sure way to put your attendees into a meeting coma.
Padgett Communications uses the latest digital technology to present rich, informative, easy-to-digest information – with or without 3D elements – including:
Vertical bar charts
Horizontal bar charts
Pie charts
Multiple-choice answer formats
Pencil charts
Priority ranking apps
X-Y mapping
Much more
Click or call Padgett Communications today to begin working with a specially assigned project manager who can help you determine the best way to get the most out of your meeting or event using dynamic graphic options available with our audience voting systems.