Versatile Audience Voting Technology for Organizations around the World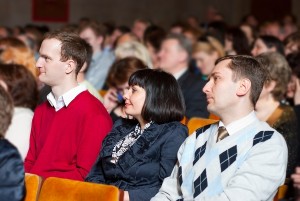 Padgett Communications' audience voting technology provides organizations of all sizes with a streamlined and reliable voting solution. Unlike counting paper ballots, which is time consuming and subject to human error, our devices provide reliable, instantaneous election results.
Our audience voting systems can be used to:
Elect a single individual to an open position, such as a new vice president
Elect multiple individuals to a committee, board, or another group position
Propose changes to an organizations policies, bylaws, and/or procedures and call for a vote on the new verbiage
Record the results of a vote and update wording to reflect the results
Poll the audience at an event, such as a conference, and store the data for later analysis
And much more
At Padgett Communications, we can program our incredibly versatile voting devices to meet your specific needs. For example, we can create or import a list of delegates along with their voting weights. And, perhaps best of all, you'll never have to worry about hardware problems or software glitches interfering with your event. For all of our customers, we send a dedicated project manager who will handle audience voting equipment setup, software installation, a rehearsal, and anything else you may need. Your project manager will even remain onsite during your event to troubleshoot any issues or to make on-the-fly changes.
If you'd like to learn more about the audience voting systems and comprehensive services that we provide to organizations worldwide, contact Padgett Communications today.