Looking to Incorporate an Audience Response System PowerPoint at Your Next Event? Padgett Communications Can Help
Incorporating an audience response system (ARS) with a PowerPoint presentation into events and meetings is a growing trend, and it's no secret why. It takes ordinary meetings – where attendees may or may not be actively engaged – and turns them into fun, memorable events. If you want this to be the case for your upcoming event, choose to rent from Padgett Communications.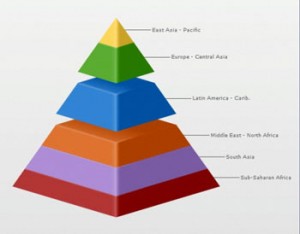 Beyond a simple PowerPoint presentation, however, there are many different uses for the audience responses systems from Padgett Communications. For instance, you may wish to:
Give your attendees the opportunity to participate in an interactive game
Showcase a tradeshow exhibit
Conduct a focus group
Provide a fun way to implement team building activities
Run an election
Collect and immediately display polling data
Manage continuing education courses
Gather information related to marketing and product perception
When you turn to Padgett, you won't be alone for your event. Instead of just shipping out your rental equipment with a book of instructions, we'll send along one of our project managers to oversee the entire process for the duration of your event. From setting up all equipment and configuring data collection systems to walking you through how the technology is designed to work, a Padgett representative will always be by your side.
For further information regarding Padgett Communications, the audience response systems we can supply for your upcoming event, and how they can be used effectively and interactively when conducting a PowerPoint presentation for your audience, please contact us today. We'll gladly provide you with a complimentary itemized quote for your event.