Church Voting Made Simple with Technology from Padgett Communications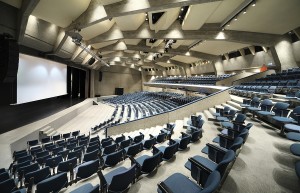 Are you in search of a way to make church voting and electing officials within your congregation simpler than it has been in years past? If so, turn to Padgett Communications for state-of-the-art voting systems that can truly transform the method in which you vote for elected officials. Many companies out there offer church voting services, but almost all pale in comparison to the knowledge, experience, expertise, and friendly service you'll receive from Padgett Communications. We strive to always provide an exceptional experience, and we are able to do that thanks to our superior:
Handheld keypads – Our wireless voting keypads are comfortable in the hand, easy to operate for anyone, and, most importantly, extremely reliable.
Software – The software that we use for church voting was developed by us and is designed with churches like yours in mind, allowing for a multitude of amendments, alterations, and changes to be made on the fly
People – We understand the house of worship, and our team will respect your congregation and facility while providing the friendly customer service you deserve
Process – After 20 years of overseeing elections for churches and other organizations, we have the voting process down to a science that is efficient, effective, reliable, and fun
For additional information about Padgett Communications and how we make church voting simpler, more efficient, and more reliable for churches of all sizes, please contact us today. When you do, we will provide you with a complete quote with itemized prices for everything you plan to rent from us.