A Clicker Voting System Makes Elections Simpler and More Efficient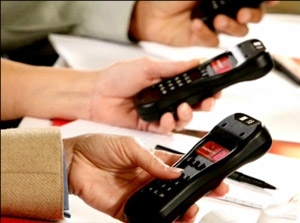 If you're considering using a clicker voting system for your organization's next election, it is important to get your equipment from a company that offers first-class technology and support services. Inferior options, such as do-it-yourself smartphone apps, can be time-consuming to set up and leave your organization vulnerable to problems, such as data loss, that can throw a wrench into the voting process. Fortunately, when you turn to Padgett Communications, you can rest easy knowing your election is in the hands of long-standing industry leaders who provide state-of-the-art voting technology and full-service support.
When you turn to Padgett Communications, you'll receive a clicker voting system that is fully tailored to your specific needs. For example, we offer devices with secure login capabilities to ensure all voting results are completely accurate. These same systems can make complex tasks, like voting more than one person into a multi-seated position, easy and efficient. We can even create or import a list of all delegates with their specific voting weights.
Additionally, no matter where in the world your election is being held, Padgett Communications will send a dedicated project manager to your location who will:
Set up your equipment and install the required software
Ensure all displays are easily viewable by your delegates
Familiarize you with using our system
Make last minute-changes and troubleshoot any problems that may arise during your election
Over the course of more than 20 years and countless elections, we maintained a 100 percent success rate. To learn more about the benefits of turning to Padgett Communications for a clicker voting system, contact us today.