The Drawbacks Of Smartphone Voting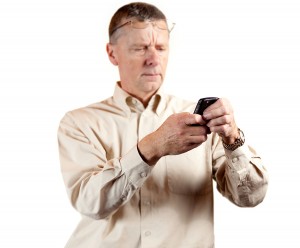 Smartphones – everyone has one these days. It may seem like common sense to encourage your event attendees to use these popular and useful cellular devices to interact with presenters during meetings and conferences. But before you risk your reputation on this "common-sense" solution, it's important to understand all of the potential drawbacks of smartphone voting.
To be fair, there might be something to this smartphone craze – but only if your organization can afford to supply every attendee with the exact same type of device, and if your organization has the time to spend up to a year planning and training support personnel, and if your organization can afford the expense of on-site technological support. Oh, they're great, too, if you don't mind shelling out the extra expense for a secure, dedicated wireless network (or if you're willing to take the chance that the cellular signals in your chosen venue will be consistent and strong enough to support all that extra network activity).
In reality, though, the drawbacks of smartphone voting remain daunting – and prohibitive to most organizations. Here are just a few of the arguments against using a smartphone-based audience polling devices:
Poor Internet connectivity
Incompatible operating systems from phone to phone
Varying prices for text messaging
Potential for incorrect text message code entry by attendees
Delayed results
Unreliable cellular signals
Less focus on the event itself, more focus on emails and apps
Much more
Keep in mind, also, that when these and other things go wrong with smartphone ARS, the person they go to for answers is usually the person in charge of planning the event. In short – you. It's just not a headache you want to deal with, which is why the smarter alternative to smartphones is the reliable, secure, efficient ARS service from Padgett Communications, the ARS provider that makes world-class client care a priority. Click or call today to learn more about the advantages of choosing Padgett Communications for your next event.