Election Equipment Rental Services from the Premier Name in the Industry – Padgett Communications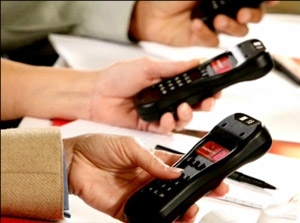 Are you looking for an election equipment rental company to provide you with the necessary software and voting systems to help you seamlessly oversee an election of scale within your business or organization? If so, consider renting from the industry experts at Padgett Communications. We have an outstanding line of voting software and handheld keypads to choose from, and we'll assist you in finding the perfect combination for your needs in order to successfully manage your election.
When you choose Padgett Communications for an election equipment rental, you can rest easy in knowing that you have among the most advanced software and voting systems at your disposal. Our proprietary software is highly versatile, and it can be utilized to help you complete a full range of election tasks, such as:
Electing a single person to an open office, such as voting for a new chairperson or treasurer
Electing multiple people into a single position, such as voting into office a new board of directors or assembling members to serve on a committee
Proposing changes in existing verbiage to policies, procedures, and bylaws, and calling for a vote on the topic after the audience has been shown the changes being proposed
Recording changes to the aforementioned verbiages after a motion has been approved or denied to immediately reflect the current language
For more information on an election equipment rental from Padgett Communications, please contact us today. We will be pleased to assist you in finding just the right software and systems needed to oversee your election, and we'll gladly answer any pertinent questions that you have for our team regarding the rental process.