Election Equipment Rentals from Padgett Communications Can Make the Voting Process Simpler Than Ever Before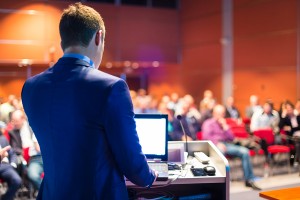 At Padgett Communications, we proudly provide top-quality election equipment rentals to companies and organizations spanning all industries and locations across the globe. Our software is among the most advanced in the industry, and the keypads that we have available are designed to be comfortable and simple to use.
Not only will we provide you with among the finest election equipment rentals on the market, but we'll be there to provide the kind of service that has helped us to garner such a sterling reputation in the audience response industry. In fact, we'll even provide you with your very own project manager to assist you throughout the election process. Specifically, this professional will be responsible for:
Setting up all audience response equipment at your venue and working to ensure that the projector screens, video display boards, and monitors on site are positioned in such fashion that they can easily be seen throughout the facility
Installing all of our proprietary software and ensuring that it is fully functioning in the capacity that you need it to
Walking you through how everything will operate and unfold during the actual election to give you a boost of confidence to perform at your best when the time comes
Working behind the scenes throughout your election to quickly troubleshoot and fix any problems that come up, allowing for a smooth and seamless election experience for all
If you're interested in learning more about the election equipment rentals available from Padgett Communications and how they can benefit organizations of all sizes, all over the globe, please contact us today. One of our knowledgeable, friendly associates will be here to guide you through the rental process and can also develop a fully itemized price quote for you that includes everything that you plan to rent from us.