Are You Looking Into Renting Election Keypads to Simplify Things During an Organization-Wide Election? Turn to Padgett Communications for the Systems and Service You Need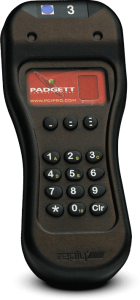 When you're in the market for election keypads to help members of your business or organization vote in a simpler, more convenient fashion during a large-scale election, allow Padgett Communications to be of assistance. We provide a number of different keypads, and will make it paramount that you receive truly exceptional service when you choose to work with us.
With Padgett Communications on your side, you'll be able to select from several different types of election keypads, all of which are handheld, wireless, and simple to use. The options available to you include:
Padgett Mini – As the name implies, this is the smallest of the election keypads that we offer, and it is best utilized when seeking to complete only basic functions.
Padgett Plus – Larger than the Padgett Mini, this keypad comes complete with multi-digit functionality and login capabilities, allowing you to pose more involved questions and keep tabs on how specific individuals voted.
Padgett Worldwide – This option has a sleek design and is perfect for individual or team tracking and interactive games.
Padgett Ativa – With a full keyboard, full-color display, and standard touchscreen, this keypad truly sets the bar for excellence and is the most advanced option in our catalogue.
If you'll need to rent election keypads in the near future and would prefer to rent from Padgett Communications and receive the exemplary service that we provide, please contact us today. When you do, we can assist you in finding the right keypads for your needs and can also prepare a detailed price quote for you.