An Event Voting System from Padgett Communications Will Streamline Your Upcoming Election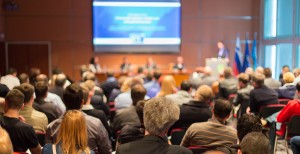 Using an event voting system from Padgett Communications will ensure that your organization's upcoming election goes off without a hitch. Unlike traditional methods, such as paper ballots, our systems generate instant results that are completely accurate because they aren't subject to human error.
Padgett Communications has been providing our services to organizations of all sizes around the world since 1995. Our state-of-the-art voting technology allows our customers to easily tackle nearly any election-related task, including:
Quickly tallying yes/no votes
Voting a single individual into an open position
Voting multiple individuals from a large selection of candidates into a multi-seated position, such as a committee
Proposing adjustments to an organization's policies, procedures, and bylaws, and voting on new language on the spot
Providing a versatile event voting system is only one of the ways that Padgett Communications will make your election process easier. We also provide full-service support, which includes sending a project manager to your location who will prepare for any contingency and ensure your election goes off without a hitch. We'll handle equipment setup, software installation, a pre-election walkthrough, and troubleshooting during your event. Having served organizations of all sizes, ranging from Fortune 500 companies to professional associations, since 1995, we've maintained a 100 percent success rate.
If you'd like to learn more about the benefits of turning to Padgett Communications for an event voting system, contact us today. One of our representatives will be happy to discuss your needs and provide you with a fully itemized quote that will include everything you'll receive from us.