How Fraternities And Sororities Benefit From An Audience Response System From Padgett Communications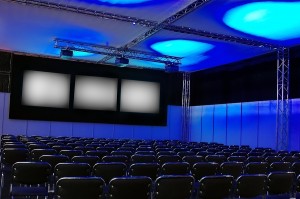 Fraternities and sororities that wish to get the most out of their meetings and conferences can turn to Padgett Communications for an efficient, reliable audience response system (ARS). Using state-of-the-art wireless handheld devices and stunning graphic displays, Padgett's ARS service is the perfect way to keep attendees engaged and entertained – as well as to gather, format, and archive important meeting data for later use. Padgett's ARS service is ideal for:
Conventions and conferences
Rush events
Live voting
Education and training
Delegate voting
Team building
Much more
Since entering the ARS field in 1995, Padgett Communications has achieved a 100 percent success rating at meetings and conventions around the world. What sets us apart is our extraordinary level of client service. From concept to completion, a Padgett project manager works hand-in-hand with an event planner to ensure ARS perfection. When you look good, we look good. Click or call today to learn more about how Padgett Communications has assisted fraternities and sororities around the world – and what we can do for you.