Efficient ARS For Government Organizations From Padgett Communications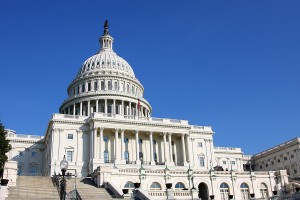 Government organizations that seek to maximize their time and get the most return for money spent on events and meetings can rely on an audience response system (ARS) from Padgett Communications. Presenters can quickly and efficiently ask questions and receive instant feedback from attendees, using the latest technology for hand-held keypad devices to respond to a customized set of questions. In addition, the data gathered is instantly archived for easy access at a later date.
Padgett Communications' top priority is, and always has been, client care. Yes, our ARS expertise is unparalleled, but what really sets us apart is our commitment to get it right every time. That commitment is reflected in our 100 percent client satisfaction rate for more than 10,000 meetings since we entered the ARS field in 1995.
Government entities will find that meetings and events are far more productive when an ARS service from Padgett Communications is implemented. Your personal project manager will work with you to customize your presentation, with a wide variety of question formats available, and an even wider variety of immediate visual representations at your disposal. Our service is ideal for:
Informational seminars
Auditorium presentations
Breakout sessions
Demographic data gathering
Dialogue sessions
Delegate voting
Much More
Call or click today to learn more about how Padgett Communications can help improve productivity during your next government event, meeting, or seminar.