Hand Held Voting Devices from Padgett Communications Are Perfect for Overseeing Elections of Any Size or Scope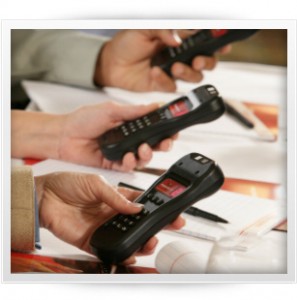 Are you in search of hand held voting devices to rent for an upcoming election within your organization? If so, turn to the leader in the industry – Padgett Communications. Since 1995, we have provided voting devices for companies and organizations of all types and sizes to assist in recording votes during elections. The software that accompanies our voting keypad devices can be used for a variety of applications, allowing your organization to complete virtually any election-related tasks you have in mind. Plus, you'll be able to save time and have more accurate data at your disposal.
When you rent from Padgett, you can select from a multitude of different voting devices. Our selection consists of:
Padgett Mini – As its name implies, this is the smallest option we offer, and it is ideal for when you plan to run an election of the most basic nature.
Padgett Plus – Slightly larger than our Padgett Mini, and equipped with multi-digit functionality and login capacities, these keypads will allow you to keep track of how specific individuals voted.
Padgett Worldwide – Similar to our Padgett Plus, but features with a sleeker design and a full-color display.
Padgett Ativa – The most advanced option we offer, these keypads include a full-color display, touchscreen, and full keyboard, and are truly the finest that you'll find anywhere.
For further information about Padgett Communications and the hand held voting devices that we can rent to you to help improve the efficiency of your next election while also providing more accurate and reliable results data, please contact us today. When you do, we'll gladly provide you with a fully itemized quote containing everything you plan to rent from us, so you can know exactly how much it will cost you beforehand.