Instant Response Systems and Full-Service Support for Organizations Around the Globe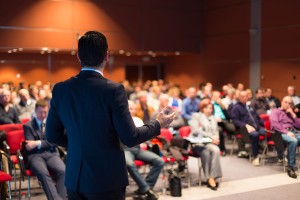 Instant response systems enable organizations ranging from Fortune 500 companies to professional associations to make their events and meetings more productive and fun. By providing each member of your audience with a wireless device, they will be able to engage with your presentation, making it more likely that they will retain information and allowing you to gain valuable information that you can store and analyze later.
Padgett Communications is a leading provider of instant response systems, and has helped organizations of all types and sizes around the world make the most of their events and meetings. We accomplish this, in part, by providing a variety of response devices, all of which are highly reliable and include advanced features. Plus, we can program our devices to accommodate a wide variety of applications, including:
Quickly building consensus among participants
Gathering marketing data from an audience
Making instant demographic comparisons
Simply illustrating complex concepts
Instantly presenting visual representations of polling data
Holding elections
In addition to offering versatile response technology that will meet your specific needs, Padgett Communications will also provide comprehensive service and support. For example, you'll be assigned a project manager who will travel to your location and set up your equipment, freeing you up to focus on your presentation. Your project manager will also ensure you are comfortable using our equipment before your event begins and will even remain onsite to troubleshoot any issues if they occur.
Since 1995, Padgett Communications has maintained a 100 percent success rate thanks to our commitment to providing the highest quality instant response systems and first-class customer support. To learn more about our services, contact us today.