Interactive Audience Participation Software Makes Meetings and Events More Engaging and Fun for Everyone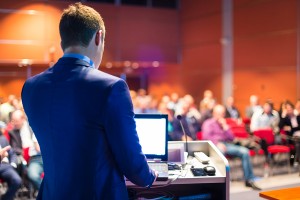 Are you in the market for an interactive audience participation software rental for any type of meeting, event, or conference? If your answer is yes, allow the friendly, professional staff at Padgett Communications to be of service. We rent out a wide range of audience response system (ARS) software and handheld keypads to businesses and organizations all around the planet. No matter your unique needs, you can be certain that Padgett can provide an ARS solution tailored specifically for you.
When you choose to rent an ARS system and software from Padgett Communications, you can expect nothing less than the absolute finest service available. Along with the ARS equipment and software that we'll provide for you, we'll also send along one of our dedicated personal project managers to oversee everything. Your project manager will be responsible for:
Installing all software and setting up all ARS equipment, making certain that it is well suited for how you plan to use it
Configuring all projector screens, monitors, and displays in a manner that makes them easy for you to use and easy for your event attendees to see
Walking you through how everything works and how everything should run so that you can execute your event with precision and confidence
Being there alongside you to quickly troubleshoot any issues or problems that arise on the fly, to keep your event moving and your attendees to stay engaged
To learn more about Padgett Communications, and the interactive audience participation software and systems that we can rent to you, please contact us today. A Padgett representative will gladly help you find the perfect ARS rental for your upcoming event or meeting, answer any questions you have for us, and even provide you with a fully itemized quote outlining everything you choose to rent.