Interactive Audience Response Systems for Rent from Padgett Communications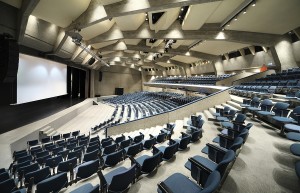 Are you thinking about renting interactive audience response systems (ARS) for an upcoming event? If so, then turn to the industry leaders at Padgett Communications. Renting from Padgett is unlike renting from any other ARS company. For starters, you'll receive nothing but the most state-of-the-art equipment and wireless keypads. Additionally, you'll receive exemplary service to ensure that your event is carried out exactly as you want it to be.
In a nutshell, here's how your event will run when you choose to incorporate ARS technology from Padgett Communications:
You will meet with the personal project manager we assign to your event; this person will set up all of the ARS equipment, install all necessary software, and educate you further on what to expect during the event
The project manager will provide a walkthrough of how things will run before the event begins to help you get acclimated with the process
Each attendee will be provided one of our handheld keypads to respond to your prompts and questions throughout the event
Information will be recorded and transmitted into a format that you can analyze and make sense of
Our project manager will deconstruct everything and carry out all tasks from there
If you're interested in renting one of the audience response systems form Padgett Communications for your next meeting, conference, or other event, please contact us today. We'll answer any questions you have for us at the time and can even provide you with a complete itemized quote for your ARS rental.