Interactive Audience Response Technology & Equipment for Rent from Padgett Communications
Padgett Communications proudly rents interactive audience response system (ARS) technology and equipment to companies and organizations all throughout the world. No matter the reason why you're seeking out ARS technology and equipment, you can be sure that Padgett has an option available to perfectly address all of your concerns. And, regardless of how many individuals you plan to host at your event, we have the capacity to deliver sufficient ARS keypads for all.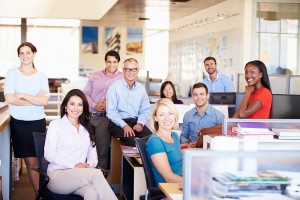 Of course, when renting interactive ARS equipment for a large-scale event, you'll want to be certain that you're enlisting the services of a company that is well suited to answer the call. You can rest assured that you'll be in good hands when you turn to Padgett Communications because we:
Will help you sort through our extensive product catalogue to find precisely the ARS technology and equipment ideally suited for your company's unique needs
Will send along one of our dedicated project managers for your event to configure all the ARS equipment on site, guide you through the presentation process, and be there to quickly troubleshoot any problems that arise
Continually exhibit the kind of personalized service that has helped us to achieve and maintain a flawless 100 percent success rate
Are always available to provide you with more information about our products and services, as well as to answer any questions on your mind at the moment
If you're interested in utilizing interactive audience response technology from Padgett Communications at an upcoming meeting, conference, or other event, please contact us today to learn more about what we can provide for you. Whatever it is you're after, we'll help you every step of the way in finding it. And, we'll even prepare an itemized quote for you consisting of all you plan to rent from us.