Interactive Audience Polling Equipment for Events of All Sizes around the World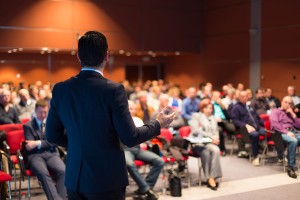 When you incorporate interactive audience polling technology into an event or conference, you'll find that your presentation runs smoother and that your audience will be easier to engage. At Padgett Communications, we are proud to provide top-quality audience response systems with a wide range of capacities and applications, and we'll gladly help you find the best equipment to boost audience interaction at your next event.
Our audience polling systems can be used for:
Getting feedback from the audience at a product launch
Breakout sessions during conferences
Employee training
Fun, interactive games
Team-building exercises
Elections
And much more
What's more, our highly versatile audience polling technology records data from your audience's responses, which can be stored and analyzed in a way that will most benefit your organization. And, perhaps the best part of working with Padgett Communications is that you'll never have to worry about software freezes, setup problems, or other issues interfering with your event or causing you to lose data. That's because we provide comprehensive, onsite support services from a dedicated project manager who will set up your equipment, install all of the necessary software, and even conduct a rehearsal to ensure you are familiar with our systems. During your event, this individual will be standing by to make any last-minute changes necessary and to troubleshoot any problems that arise.
Padgett Communications is proud to maintain a 100 percent success rate after serving countless organizations since 1995. So, if you would like audience poling technology for your next event from a team with a proven record of professionalism and reliability, contact us today.