Interactive Polling System Rentals from Padgett Communications for Businesses & Organizations Throughout the World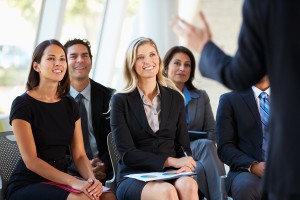 At Padgett Communications, we are proud to offer interactive polling system rentals to organizations of all kinds, all across the globe. We proudly offer some of the most advanced audience response voting software available and seek to provide service that will leave you completely satisfied. Whether your organization is small and you plan to elect a few individuals to be your next board of directors or your organization is large with many elections to be held, we'll be pleased to assist.
When you rent an interactive polling system from Padgett Communications, we can utilize our proprietary software to help your organization complete a variety of election-related tasks, such as:
Having members of your organization quickly respond to yes-or-no questions, eliminating the need to count hands or determine whether the ayes or nays win the vote
Electing a single individual from a list of up to 99 candidates to a single position
Electing multiple individuals to a single position, such as members of a committee or team
Amending bylaws or altering existing policies within the organization
Allowing for new motions to be brought up and voted on, which, if motions are approved, can change phrasing and terminology for the altering of bylaws and organizational policies
To learn more about Padgett Communications and the various interactive polling system rentals that we can provide for your organization to help streamline the events of an upcoming election, please contact us today. When you do, we'll prepare a fully itemized pricing quote, so you can know long before your organization's impending election how much the rentals and service from the Padgett team will cost.