Interactive Training Systems Available to Organizations of All Sizes Across the Globe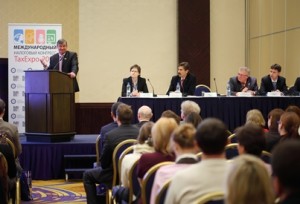 Using an interactive training system is an excellent way to make the most of your organization's upcoming conference or meeting. Providing attendees with a wireless device that they can use to respond to prompts will keep them engaged throughout your presentation and help them to retain information.
At Padgett Communications, we are proud to be the premier provider of interactive training systems for organizations around the world. Since 1995, we have provided Fortune 500 companies, professional associations, banking and investing firms, energy companies, and many other organizations with custom solutions to help them enhance the effectiveness of their training. We differentiate ourselves from the competition, in part, by offering the finest wireless response technology that can be tailored to our customers' specific needs. For example, in addition to interactive training sessions, our devices can be used for:
Group voting
Quickly building a consensus among participants
Ice breaker games and general breakout sessions
Gathering marketing information
And much more
Another way we differentiate ourselves is by providing full-service support to each of our customers. No matter where your event is being held, we'll send one of our experienced project managers to your location. This individual will ensure your event or meeting goes off without a hitch by setting up your equipment, facilitating a rehearsal, and performing any required troubleshooting during your presentation. Our unparalleled commitment to customer satisfaction has helped us to maintain a 100 percent success rate over the years.
To learn more about the interactive training systems we offer to organizations around the globe, contact Padgett Communications today.