Advanced Keypad Election Technology Made Available by Padgett Communications to Organizations around the Globe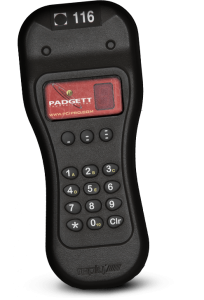 At Padgett Communications, we've been providing keypad election technology to organizations of all sizes since 1995. Since this time, we've maintained a 100 percent success rate over the course of thousands of events. This is because we provide much more than those companies that offer meeting-in-a-box solutions, which can leave organizations vulnerable to data loss and software freezes during elections, among other problems.
When you contact Padgett Communications for keypad election devices, you'll receive comprehensive setup and support services before and throughout your election. We'll send a highly trained and experienced account manager who will set up your equipment, ensure all monitors and displays are easily viewable by your delegates, and walk you through the use of our devices. What's more, your project manager will remain onsite throughout the event to troubleshoot any issues that may arise, virtually eliminating the possibility of technology problems interfering with your election.
Furthermore, you can rely on Padgett Communications to only provide the finest keypad election technology that is tailored to your organization's specific needs. Our software is fully customizable and we offer four different keypads, including:
Padgett Mini – Our smallest device that is lightweight and simple to use
Padgett Worldwide – Has a sleek design and digital display to confirm delegate votes
Padgett Plus – Has secure login capability and multi-selection functionality
Padgett Ativa – The industry's most advanced keypad that has a touchscreen and full color display
For more information about our keypad election devices and the services we can provide for your organization, contact Padgett Communications today.