Live Audience Polling Solutions for Rent from Padgett Communications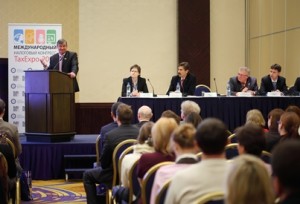 Live audience polling can be extremely helpful in attracting and keeping the full, undivided attention of attendees at meetings, conferences, and all sorts of other events. At Padgett Communications, we fully understand this notion, and that is exactly why we are proud to rent all kinds of state-of-the-art audience response system (ARS) software and equipment to companies and organizations all across the globe.
When you rent from Padgett Communications, we won't simply send you a package in the mail containing all your live audience polling software and equipment. Instead, we'll send it all along with one of our personal project managers to help keep your mind at ease throughout the process. Specifically, this personal project manager will be responsible for:
Setting up all live polling equipment and installing all software at your venue
Configuring displays, projector screens, and video boards, making sure that everything is synchronizing just as it should
Walking you through all of the intricacies of our ARS systems while providing a pre-event rehearsal, which will allow you to better prepare for the real thing
Being there for you throughout the event to give you a confidence boost and to quickly troubleshoot any technical difficulties on the fly to ensure that your event continues to flow smoothly
To find out more about Padgett Communications and the benefits of renting state-of-the-art live audience polling software and equipment from our team, please contact us today. A Padgett representative will happily guide you through the rental process and provide an itemized quote for what you plan to rent from us.