Rent an Advanced Polling System for Your Next Meeting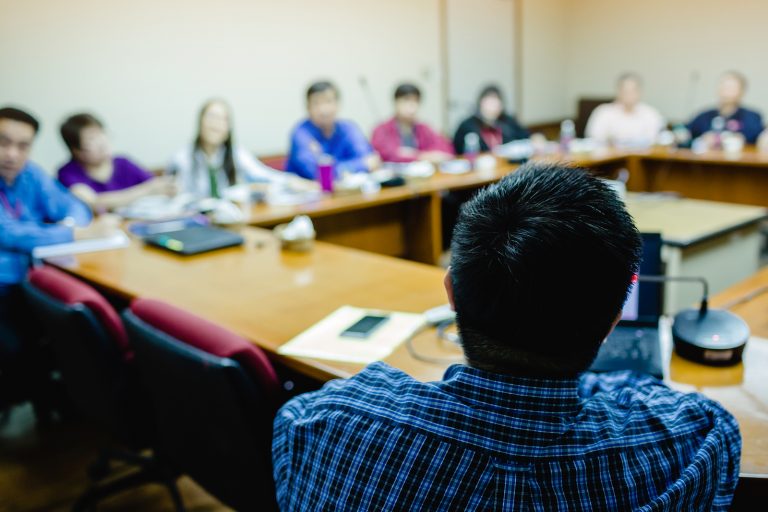 When you need an electronic polling system for a critical meeting within your organization, it's imperative that you work with an experienced company. Though audience response equipment may differ in the types of technology utilized, they serve a similar general purpose of gathering feedback from the audience—which, in your case, would be votes from your meeting's attendees. To conduct a legitimate election event, you certainly need an accurate polling system, but you also need professional guidance on how to effectively use the equipment as well as support if a technical issue arises.
Why Choose Padgett Communications?
When you rent a polling system from Padgett Communications, you'll receive all that and more. We can help tailor a system to your event by helping you choose:
Wireless handheld devices that attendees will use
Software and data collection systems that meet your specific needs
But we won't just leave you to figure things out for yourself. One of our full-time project managers will be there before your meeting to show you how to use the equipment and conduct a practice session to ensure every component is working exactly as you expect. To give you even more confidence, our project manager will remain on-site during your meeting to troubleshoot in the unlikely event a problem occurs.
Unrivaled Success Rate
If you like what you've read so far, consider this: We serve clients around the world, and our polling systems have never failed a client. If you want to learn more about our service or if you're ready to rent a polling system for an upcoming meeting, contact Padgett Communications. We can prepare a fully itemized quote with no hidden fees, so you know your exact costs well in advance.