Efficient, Secure ARS For Military Conferences, Conventions, Meetings, And Trade Shows From Padgett Communications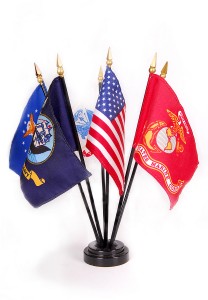 Padgett Communications is proud to provide secure, efficient audience response systems (ARS) service for military conferences, conventions, meetings, trade shows, and other events throughout the world. No matter the venue, no matter the number of attendees, your event will benefit immensely from the power of audience interaction, using Padgett's state-of-the-art wireless handheld devices and stunning graphic display options.
Padgett operates its ARS service with military precision, highlighted by:
A 100 percent success rate with thousands of events worldwide since 1995.
On-site service and support, overseen by a Padgett Communications project manager – never a subcontracted freelancer.
Rehearsal run-throughs to double-check the equipment, the audience sight lines, and the acoustic integrity of your auditorium or conference room.
Detailed, itemized quotes with absolutely no hidden charges.
Professional, personalized communication and collaboration from start to finish.
Whether your event is related to healthcare, military technology, communications, transportation, or some other facet of the defense industry, Padgett has the experience and expertise to make sure the ARS portion of your symposium or meeting goes off without a hitch. Click or call today to learn more.