Interested in Renting State-of-the-Art Polling Software to Simplify an Upcoming Election in Your Organization? Padgett Communications Has Just What You Need to Make It Happen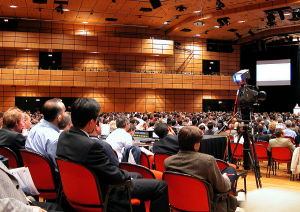 If you'd like to rent innovative polling software and systems to better oversee an election within your organization, turn to Padgett Communications. We offer some of the most advanced voting software around, and we'll be pleased to rent some of our software, as well as a selection of handheld keypads, to your organization.
Since 1995, we have consistently been developing and redeveloping our own proprietary polling software, honing it to better serve the specific needs of our customers. Our software is among the best you'll find anywhere, and it can be especially beneficial during an election within your organization. But, when you choose Padgett, you'll benefit from much more than specialized polling software. We'll also provide you with exceptional:
Voting systems – We offer four different types of voting keypads, all of which are completely wireless and very intuitive to operate.
Service – We'll send along one of our personal project managers to aid in setting up all of the equipment, and ensuring that everything works just as it should throughout the duration of your election.
All-around experience – We have a flawless track record of success and have served thousands of organizations over the years, so you can trust that we'll provided an unparalleled level of customer service for you.
For further information about the unique polling software that we have developed and proudly rent to organizations spanning the globe, please contact Padgett Communications today. We'll be here to answer any pertinent questions you have for us, and we can even prepare a fully itemized quote to detail out all that you plan to rent before anything is finalized.