Rent ARS Software from Padgett Communications to Simplify the Voting Process During Your Organization's Next Election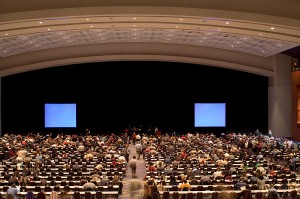 When you need to rent audience response system (ARS) software to help manage and oversee an election of any size or scope within your business or organization, turn to Padgett Communications. Our software is the result of more than 20 years of dedication to excellence and a desire to provide a simpler, more efficient method for voting. The software that we offer is dynamic and can be used to help you accomplish just about any type of election application you can imagine, all in a convenient, easy fashion.
Choosing to rent ARS software from Padgett Communications means you're deciding to work with the best in the business. In addition to state-of-the-art voting software, you'll also receive exceptional:
Voting systems – We offer four different types of wireless handheld keypads that you can choose from, and each one is easy and fun to operate.
Customer service – In addition to supplying you with outstanding ARS software and election systems, we'll also send along one of our project managers to aid you throughout the voting process and ensure that the event is completed successfully without any hang-ups.
All-around service – We're committed to providing the level of service that has helped us to attain a 100 percent success rate, and we will do what it takes to ensure that you are fully satisfied with your experience with the Padgett team.
If you're ready to rent ARS software and voting systems from Padgett Communications to aid in an election within your organization, please contact us today. We'll be here to guide you through the rental process and also to answer any pertinent questions that you have for our team.