Looking to Rent an Audience Response System for an Upcoming Event? Choose to Rent from Padgett Communications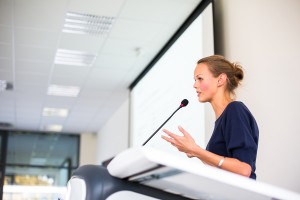 The next time you need to rent an audience response system (ARS) for any type of meeting, conference, or large-scale event, consider the advantages of renting from Padgett Communications. We have successfully provided ARS technology and handheld clickers to companies and organizations all across the globe for more than 20 years, and we can help you determine the right combination of software and keypads to meet your specific needs.
At Padgett Communications, we wholly believe in providing truly personalized service that can't be beat. Because of that, we won't merely provide you with an ARS rental and leave you in the dark on how to set everything up and use it. Instead, we'll send one of our personal project managers to assist you throughout the process. This individual will:
Set up all ARS equipment and install all software, ensuring that it is well suited to how you plan to use it
Configure the monitors, projector screens, and displays, setting them up so that all attendees will be able to see them without obstructed views
Conduct a pre-event walkthrough to help familiarize you with the ARS equipment and to give you the confidence to run an event that goes off without a hitch
Be there to quickly troubleshoot and fix any problems or complications that arise, helping you to stay focused on the task at hand and keeping your attendees fully engaged
For additional information about the wide variety of audience response system equipment for rent from Padgett Communications, please contact us today. We'll be pleased to answer any questions that you have for us, address any concerns regarding our rental equipment, and even provide you with a fully itemized quote for everything you plan to rent from us.